This is today's replacement for my usual Sunday Comfort post, because I really needed to get this post done. It will be back to the normal schedule next week – hopefully.
I was tagged by Tasha @The Bookie Monsters and Jordan @I Will Never Own Enough Books (the latter title really speaks to me) a while back to do the Summertime Madness Book Tag. I remembered I was tagged to do this, and I wanted to do it while we can still actually remember summer, even though it is currently pissing it down outside and the wind is howling. So here we go…
Number one: Show a book with a summery cover.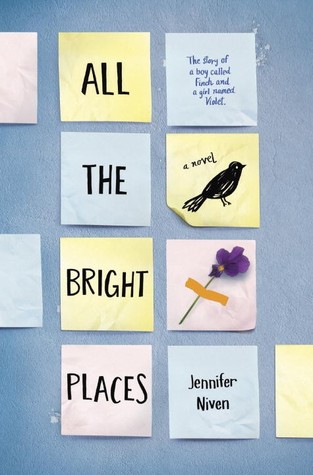 The first book I thought of All the Bright Places by Jennifer Niven. I think this is really bright and summery, and it's one of my favourite book covers.
Number two: Pick one fictional place that would be the perfect destination for summer vacation.
The first place that came to mind was Hogwarts, because I really want to go there (why must you be fictional?!). But, as it isn't the most summery of places, I think I'll have to go with Rivendell from The Hobbit by J. R. R. Tolkien because it seems so pretty, and I wouldn't get the piss taken out of me for being tall! Also I say The Hobbit because I haven't read The Lord of the Rings yet.
Number three: You're about to go on a flight to your summer vacation, but you want to read a book that lasts for the whole flight. What novella do you choose?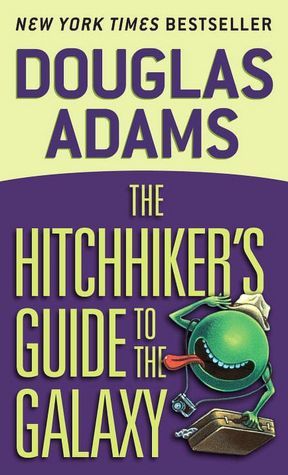 This was easy for me because I have a designated travel book that I usually bring on the plane with me. This is The Hitchhiker's Guide to the Galaxy by Douglas Adams. While this isn't a novella, it's quite a short book which is always a fun read.
Number four: You have a case of summertime sadness. What happy book do you pick up to shine a smile on your face?
This really got me thinking because I really had no clue for a moment. But, regardless of the season, I usually turn to Harry Potter when I'm down. It's my comfort read.
Number five: You're sitting at the beach all alone. Which fictional character would be your beach babe?
I really don't know! I have no clue! I'm attracted to guys with a sense of humour and who are intelligent, so this is a hard one for me. The first names that come to mind are Mr Rochester from Jane Eyre by Charlotte Bronte, and Elrond from the Mistborn trilogy by Brandon Sanderson, but I don't think they're 'beach babe' material. I'll get back to you on this one (maybe). And now I want to sing Escape (the Pina Colada song). I do like Pina Coladas and getting caught in the rain…
Number six: To match your ice cream you want an icy cool sidekick! Which fictional sidekick do you pick?
I am determined not to choose a character from Harry Potter! I think Mark Watney from The Martian by Andy Weir would be a great sidekick because he is absolutely hilarious and has a great personality which would suit pretty much every situation. If he can be funny in a life and death situation he has got to be awesome in a normal situation where he isn't close to starving to death.
I'm not going to tag anyone for this because I think it's a tad too late in the year to do a summer tag now. But if you want to do it then go ahead and say that I tagged you. Aren't I nice?
Happy reading!