The Friday 56 is a weekly meme hosted by Freda's Voice, and the rules are pretty simple:
Grab a book, any book.
Turn to page 56 or 56% in your eReader
(If you have to improvise, that's OK.)
Find any sentence, (or few, just don't spoil it).
Post it.
Add the url to your post on Freda's Voice.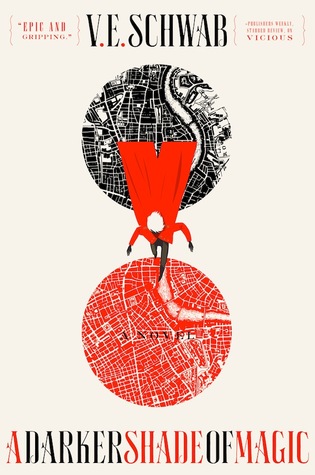 This week I chose A Darker Shade of Magic by V. E. Schwab, which I read as part of the Booktube-athon. I hope I actually get the review for this book up sometime soon, but no promises.
Here's the quote:
The king and queen refused to tell him of his past, and he'd learned to stop voicing his questions, but fatigue wore away his walls, and let them through.
I know most of you probably know what this book is about, as it has been everywhere recently. But for the few of you who don't, make a guess. As always I'm curious to see what you say.
Also, if you have a Friday 56 post of your own leave the link to it in the comments so I can check it out.
Happy Friday!
---
P. S. There won't be a monthly favourites up for July because I tried to think of some favourites and I only came up with a drink from Costa – that pretty much sums up my life.