I am finally able to do this post because I am reading again! Yay! WWW Wednesday is a meme hosted by Taking On A World of Words where three question are asked:
What are you currently reading?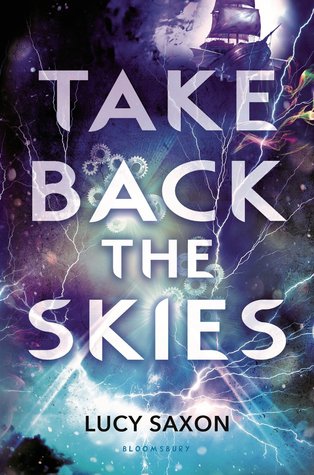 Catherine Hunter is the daughter of a senior government official on the island of Anglya. She's one of the privileged – she has luxurious clothes, plenty to eat, and is protected from the Collections which have ravaged families throughout the land. But Catherine longs to escape the confines of her life, before her dad can marry her off to a government brat and trap her forever.

So Catherine becomes Cat, pretends to be a kid escaping the Collections, and stows away on the skyship Stormdancer. As they leave Anglya behind and brave the storms that fill the skies around the islands of Tellus, Cat's world becomes more turbulent than she could ever have imagined, and dangerous secrets unravel her old life once and for all . . .
I am currently reading Take Back the Skies by Lucy Saxon. I picked this book up in May at MCM London Film and Comic Con, and I didn't know the copy I got was signed by the author, which is awesome. So far this is pretty good, and is very steampunk, which I love.
What did you recently finish?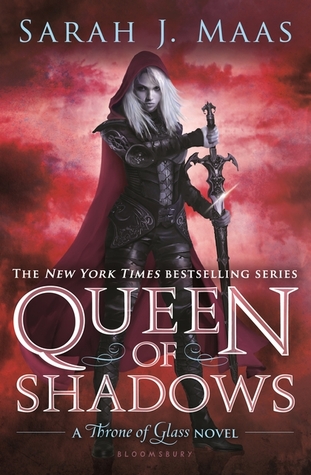 Everyone Celaena Sardothien loves has been taken from her. But she's at last returned to the empire—for vengeance, to rescue her once-glorious kingdom, and to confront the shadows of her past . . .

She will fight for her cousin, a warrior prepared to die just to see her again. She will fight for her friend, a young man trapped in an unspeakable prison. And she will fight for her people, enslaved to a brutal king and awaiting their lost queen's triumphant return.

Celaena's epic journey has captured the hearts and imaginations of millions across the globe. This fourth volume will hold readers rapt as Celaena's story builds to a passionate, agonizing crescendo that might just shatter her world.
I recently finished Queen of Shadows by Sarah J. Maas. This was such an awesome book that I was really excited for. It took a turn that I before I said I didn't want to happen, but now that it has I actually really like it. I won't be reviewing it because I am way too biased to write a decent review.
What do you think you'll read next?
Lord knows! I have absolutely not clue what I'll be reading next. Hopefully I'll be reorganising my bookshelves soon, so I wouldn't be surprised if I found an interesting book to read while doing that.
If you have a WWW Wednesday post of your own, leave the link for it in the comments so I can check it out.
Happy reading!