Sunday Comforts is a weekly feature on my blog where I answer questions about a book I already love and want to seek comfort in re-reading them. Here are the questions:
What do you feel like re-reading, or have re-read this week?
Heir of Fire by Sarah J. Maas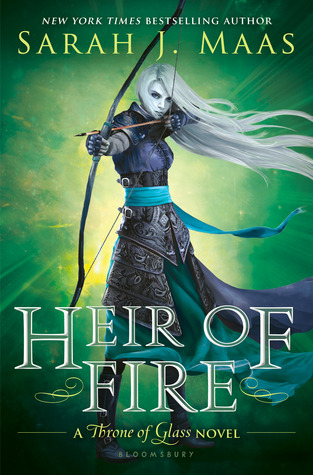 She was the heir of ash and fire, and she would bow to no one.

Celaena Sardothien has survived deadly contests and shattering heartbreak—but at an unspeakable cost. Now she must travel to a new land to confront her darkest truth…a truth about her heritage that could change her life—and her future—forever.

Meanwhile, brutal and monstrous forces are gathering on the horizon, intent on enslaving her world. To defeat them, Celaena must find the strength to not only fight her inner demons but to battle the evil that is about to be unleashed.
Is there any reason you want to re-read this/these book(s)?
Yesterday I marathoned the most recent book in the Throne of Glass series, Queen of Shadows. I literally sat down and read for about five hours straight, and I refused to move until I finished it. It was seriously a wonderful book. Anywho, reading Queen of Shadows made me want to read the previous book in the series because it's just such a good book and I need more Celaena/Aelin in my life.
What's your favourite thing about this/these book(s)?
How about that Celaena/Aelin is such a kickass female heroin? Or because the world building is so magical?
I probably won't be re-reading Heir of Fire because every time I try to re-read a book recently I end up getting bored ten pages in and putting the book down. It happened with Harry Potter (to my complete shock and dismay), so it would probably happen with this book too.
Also I won't be reviewing Queen of Shadows because I am way too emotionally attached to that book to write an unbiased review. However I will be reviewing The Assassin's Blade, the prequel to Throne of Glass, sometime in the coming month, so watch out for that.
Happy Sunday!