The Friday 56 is a weekly meme hosted by Freda's Voice, and the rules are pretty simple:
Grab a book, any book.
Turn to page 56 or 56% in your eReader
(If you have to improvise, that's OK.)
Find any sentence, (or few, just don't spoil it).
Post it.
Add the url to your post on Freda's Voice.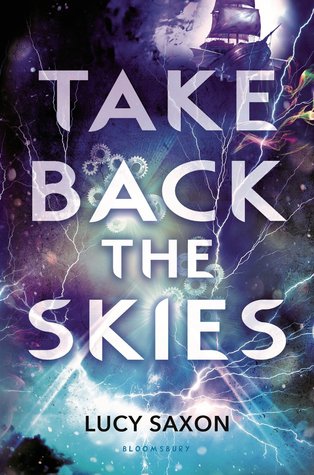 For this week's post I am quoting Take Back the Skies by Lucy Saxon, which is the book I am currently reading, though I haven't gotten to page 56 yet. Oh well. I'm sure it won't spoil me or anything…
Here's the quote:
"Nice eye, lad," Matt said, rummaging in a box and handing her the correct chain, clearly unaware of her current dilemma. "You'll have to be quick about it, though. We can't have the steering offline for more than a few seconds."
So, what do you think it's about? Take a guess.
If you have a Friday 56 post of your own leave the link to it in the comments so I can check it out.
Happy Friday!