This is going to be a two part wrap up because I didn't read a lot in July, and I also took part in this years Booktube-athon so I thought I might as well combine the two wrap ups.
JULY
In July I read a grand total of two books! So basically it was a crap month reading wise. Both the books I read were ebooks from Netgalley.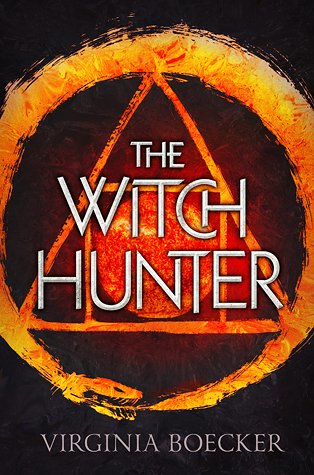 The first book I read was Witch Hunter by Virginia Boecker. Elizabeth Grey is a witch hunter, so when she is accused of being a witch herself it is shocking. After being saved from execution by an incredibly powerful wizard she is forced to redefine her beliefs of right and wrong, and help those you she used to believe were her enemy. This was a decent read, and while I had issues with how large a part romance played in this book, I still gave it a 3.5 out of 5. The review for this is up, so if you want to check it out click here.
The second book I read was Sworn to Raise by Terah Edun. Seventeen year old Ciardis grew up in poverty as an orphan. But, through a string of fortunate events she is whisked away from her little village to join the Companion's Guild, where she learns of her heritage, her powers, and how she can help the Prince regain his powers. This was also a decent read, and while I'm not going to review it, I would give it 3 out of 5. 
---
BOOKTUBE-ATHON 2015
I read three and a half books overall, and completed four (and a half) of the reading challenges.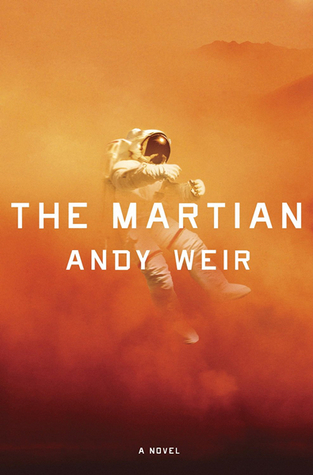 The first book I read was The Martian by Andy Weir. Mark Watney is stranded on Mars after a mission went wrong. If one little thing goes wrong he will die. On Earth they are trying their best to get him back, but it's not exactly easy. I absolutely loved this book. It was hilarious, witty, and so detailed it's impossible to hate it. This was definitely a 5 out of 5 read for me, and it also completed two of the reading challenges for me: read a book you really want to read, and read a book by an author who shares the same first letter of your last name. Well I couldn't find any books written by an author whose surname begins with H, so I went with the first name instead.
The second book I read was A Darker Shade of Magic by V. E. Schwab, which completed the challenge of reading the last book I acquired. Kell is one of the last people who can travel between parallel Londons: Grey London, Red London, and White London. But he accidentally acquires something from the lost Black London sparking a series of events whree he must try and save multiple worlds. This was a good read, and had a really interesting idea and plot. This was an easy 4 out of 5 from me.
The third book I read for the Booktube-athon was Tales of the 23rd Precinct by Kevin Eleven. This contained three separate stories centered around three detectives in Brooklyn as they solve crimes that are intertwined with each other. While I do think this was too short and it did have many punctuation errors, I did enjoy it so I would give this a 3.5 out of 5. This book also helped me complete the challenge where I had to read a book without letting go of it (which wasn't exactly easy).
Lastly I read about half of The Word Exchange by Alena Graedon. Set in a world without books and words, where technology provides everything we need, when Anana's father goes missing just before they launch the last ever English Dictionary that will ever be printed, Anana enters a new, dark world as she tries to find her father and comes to the harsh realisation of just exactly what technology is doing and is capable of. This also sort of completes the 'reading a book with blue on the cover' challenge – I say sort of because I haven't finished it. While I am liking this book and the concept, I am having trouble reading it. It is quite complex language wise, and also adds quite a lot of unnecessary information. From what I have read so far I would give this a 3 out of 5. I just hope the ending makes it better.
During the Booktube-athon I read 1055 pages overall, which I think isn't too bad.
What books have you been reading recently? Did you take part in the Booktube-athon? If so tell me in the comments.
Happy reading!