Sorry for being MIA most of last week. It wasn't the best of weeks for me, but anyways. I've been in a reading slump for the past few weeks, and the most I have been able to read is a couple ebooks and a lot of fanfiction. So when I saw that there's a read-athon this month I knew that this was the perfect time to get back into reading physical copies of books, and take down some of my TBR pile.
Booktube-athon is taking place from the August 3rd to August 9th, where the overall aim is to read at least seven books, and you don't have to be a BookTuber to take part. There are also reading challenges and daily videos, with loads of giveaways and contests. Basically it's a load of fun for bookish people.
Here are the challenges:
Read a book with blue on the cover
Read a book by an author who shares the same first letter of your last name
Read someone else's favourite book
Read the last book you acquired
Read a book without letting go of it
Read a book you really want to read
Read seven books
It's pretty simple.
And now here are the books I have chosen for my TBR. Usually I would add the picture and blurb for each of these, but that would make this a stupidly long post so I'd rather just list them and you can click on each title to see their Goodreads pages.
BOOKTUBE-ATHON TBR
Noughts and Crosses by Malorie Blackman 
Take Back the Skies by Lucy Saxon
A Darker Shade of Magic by V. E. Schwab 
The Word Exchange by Alena Graedon
Tales of the 23rd Precinct by Kevin Eleven
frankly TWISTED: The Lost Files by Kevin Eleven
DAY #1 UPDATE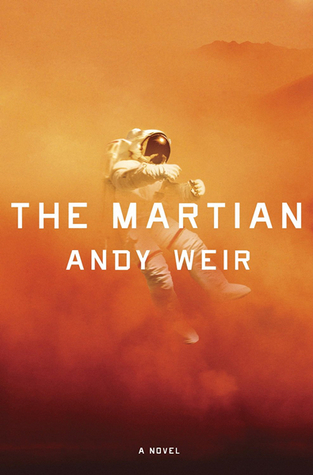 I'm stranded on Mars.

I have no way to communicate with Earth.

I'm in a Habitat designed to last 31 days.

If the Oxygenator breaks down, I'll suffocate. If the Water Reclaimer breaks down, I'll die of thirst. If the Hab breaches, I'll just kind of explode. If none of those things happen, I'll eventually run out of food and starve to death.

So yeah. I'm screwed
Today I started and finished The Martian by Andy Weir. I couldn't find many authors whose surname begins with the letter H (my surname is Hancock) so I went with my first name instead (Alicia).
This book was wow… Honestly amazing with great humour and I highly recommend it. I'll be doing a full review on it probably at the end of the week. For now I'll just stick with saying I love it.
I have no clue what I'm gonna read next, but at this rate I'll be reading a book a day.