Top Ten Tuesday is hosted by The Broke and the Bookish once a week, and this week's list is books I'd love to see as either movies or TV shows. I doubt I'm going to get ten books in this list because a lot are already decent movies, and some I just don't want to be put on the screen like that. So here's what I've got:
Number one: The Bone Season Series by Samantha Shannon
For those of you who follow my blog you know I am loving this series. I think this would do great as movie, if done correctly. If not done correctly it would be one of those movies which flops completely. Also I think Carrie Hope Fletcher would make a great Paige Mahoney.
Number two: The Inheritance Cycle by Christopher Paolini
The first book Eragon was made into a movie, and I really want to forget I ever watched that. I think if this was remade into either better movies, or a TV show, it might work. But the issue I have with books turned into TV shows is that they tend to deviate from the books quite a lot, so if that ever happens to these books I'm going to take this back.
Number three: Throne of Glass Series by Sarah J. Maas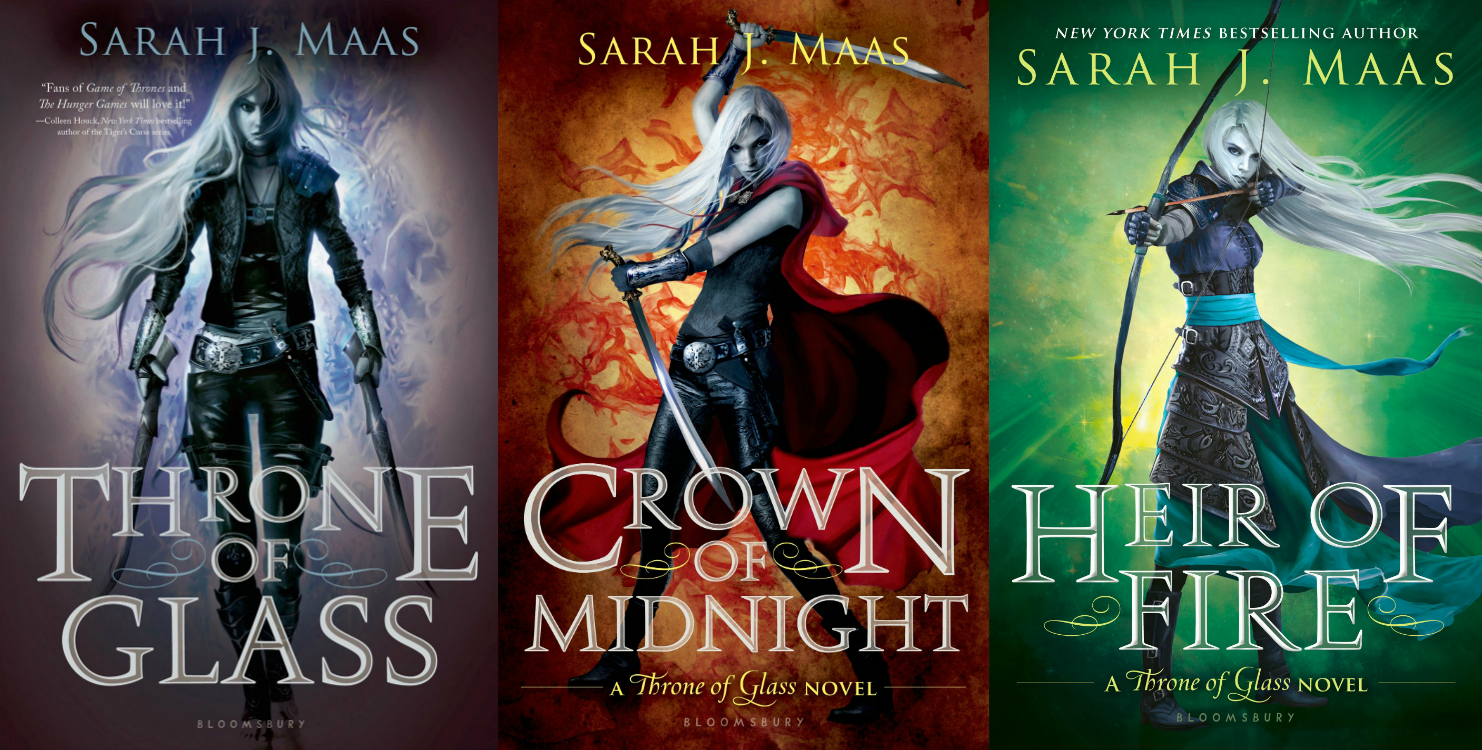 Who doesn't want to watch a movie where a kick ass female assassin tries to win her freedom? I say movie because I think it would definitely be quite different from the books if it was ever made into a TV show.
Number four: Drop Zone by Andy McNab
I think this would make a great action movie, filled with drama and skydiving.
Number five: Every Day by David Levithan
This is one of the few books I would ever say this about, but if this was turned into a TV show I think it would work if it deviated from the book and the plot was made more intricate. Well, as intricate as a book about a being that possesses a different persons body each day can get.
Number seven: The Goldfinch by Donna Tartt
I was just looking through the books I read recently and I saw this, and realised that this would work well as a TV show. While I wasn't a big fan of the book itself, the plot is interesting, and a TV show would show the development Theo goes through well.
Number eight: Harry Potter Series by J. K. Rowling 
These are obviously movies, but if the books were a TV series I think that would be amazing, and definitely something I would watch.
And that's all I could come up with! I don't suppose you have any ideas of what I could add to this list? Also if you have a TTT list leave the link in the comments because I want to check it out.