Top Ten Tuesday is hosted by The Broke and the Bookish once a week, and this week's list is a freebie so you can pick your topic, and, as I missed last weeks Top Ten Tuesday, I thought I would do that today. So here's my list of ten authors I really want to meet (some are dead but if I would've loved to of have met them):
Number one: J. K. Rowling
I think this one is very obvious and doesn't need explaining.
Number two: John Green
He is such an inspiring and awesome person – who happens to write great books – so why wouldn't I want to meet him?
Number three: Christopher Paolini
If I met him I would pick his brain so I could see just how the hell he created such an amazing, intricate, and ridiculously detailed world. I mean he even created new languages for pizza's sake! How?!
Number four: Samantha Shannon
I have recently read the first two books in The Bone Season series, and now I absolutely love them and want to meet her. She has created such an interesting world!
Number five: Carrie Hope Fletcher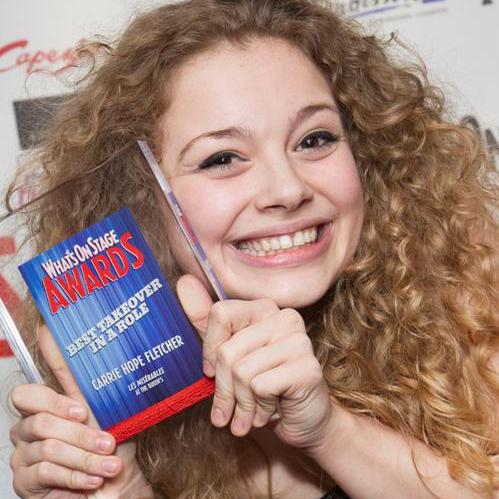 Admittedly the reason I want to meet her is purely for fangirl purposes as I am such a massive fan of hers, but she also happens to have a book out so that's my excuse for adding her to this list.
Number six: Sarah J. Maas
I recently read Throne of Glass and am currently reading A Court of Thorns and Roses, and I just love her kick-ass female characters. I will be hopefully meeting her on Friday at MCM London Expo so I had to add her in. Also is it me or does she look like Jennifer Lawrence
Number seven: Charlotte Bronte (the start of the list of dead authors)
She wrote one of my favourite books of all time so why wouldn't I want to meet her?
Number eight: Douglas Adams
He is the author of The Hitchhiker's Guide to the Galaxy, which is a ridiculously hilarious book, so I would have loved to have met him just to see if his humour continued off the page.
Number nine: Sir Arthur Conan Doyle
My main reason for wanting to meet him is because in the end he really didn't like Sherlock Holmes, so I would have loved to have met him just to see what his opinions are on his creation. I wonder what his reaction would be if he saw how many adaptations there are of Sherlock Holmes now?
Number ten: Stieg Larsson
I love his books, and as there is a new book coming out in the Millennium series which is written by a different author, I would have loved to have found out what he thinks of this.
Who's an author you would love to meet? Have you got a Top Ten Tuesday post of your own? If so just leave the link to your post in the comments so I can check it out.
Happy Tuesday!