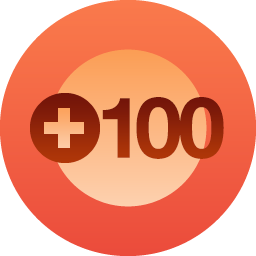 Yesterday I reached 100 followers! WOOP WOOP! Thank you all so much for helping me get to this point and actually liking my stuff enough to follow me! You have no idea how much that means to me.
Anyways, enough rambling. I decided a couple months back that when I reached this glorious milestone (I'm allowed to be proud) I would host a giveaway! But I also know that not everyone here enjoys the same kinds of books so the prize is…
A BOOK OF YOUR CHOICE FROM BOOK DEPOSITORY COSTING UP TO £10!
As long as Book Depository ships to your country (which it probably will knowing how amazing Book Depository is), and the book costs £10 or under, you can enter! The giveaway starts at 15:00 BST on April 29th, and it ends at 15:00 BST on May 13th. If you have any questions feel free to comment down below, or email me at caffeineandbooks42@gmail.com
Click the big 'click me' to go to the Rafflecopter website to enter. So let the games (giveaway) begin and…